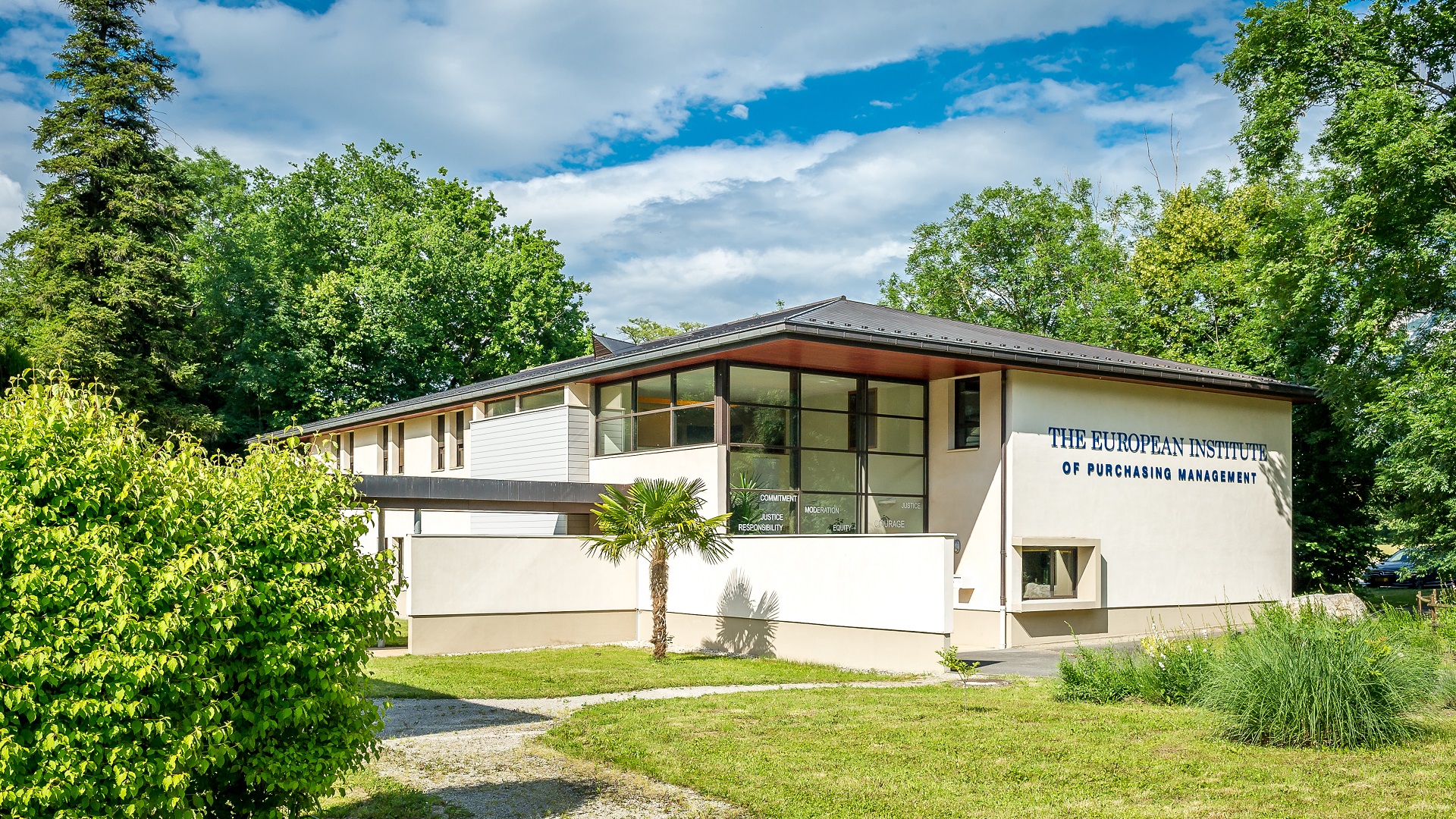 The Program
The Impact of Purchasing on Business performance is enormous but how to move from a savings-focused function to a holistic business performer?
Our Executive Diploma in Purchasing allows you to master the foundations of Purchasing excellence and to create an organisation that continuously contributes to business performance innovation and growth.
Combining EIPM expertise with business and academic viewpoints, you will be inspired to develop new solutions that help you deliver a daring vision.
Target Group
The programme is designed for Purchasing and Supply Management Executives, Senior managers, high potential Purchasing Professionals or upper Management moving to a Purchasing role.
Three Five-day Courses Purchasing strategy and organisation 5th Generation Purchasing / Leading change EIPM Master Class and conference
Access to EIPM online Library of content
Virtual classes to reflect on your progress
One Project: From strategy to Action
Ongoing coaching
Learning Goals
To use analytical skills and leadership effectiveness
To implement new practices to enhance today's performance and prepare their organisation to sustain performance in the future
To transform the Purchasing function and use external resources for competitive advantage
To increase the performance at individual, team and organisation levels
A year of amazing learning
Purchasing Strategy & Organisation
5th Generation Purchasing Leading Change
EIPM Master Class and conference
Purchasing strategy and organisation
Following this module, participants will be able to:
Understand and structure the role of upstream and downstream purchasing. Master the fundamental steps of strategic purchasing portfolio management.
Maximize the value delivered to the company.
Understand the benefits, risks and key success factors of a Supplier relationship management approach
Implement a Category management Organization
Set-up an organization that manage Key Suppliers.
Contribute to Innovation
Lead Cost optimization projects.
Fifth Generation Purchasing and leading Change
Following this module, participants will be able to:
Understand trends that will impact their company and organization
Develop process and skills along six different work modes
Manage a community of people effectively
Manage performance effectively
Think strategy and culture for purchasing
Develop their personal leadership
Leverage different learning process across their organization
Lead purchasing transformation
Master Class
This module includes:
Lectures by academics on leading topics
Presentation by Executives on their experience
Access to EIPM conference

Example of topics addressed in the past years

Sustainable purchasing
Leading purchasing transformations
Learning from Key account management
IoT, digital and blockchain Technologies for purchasing
Measuring Performance
Project

Personal coaching and support