Are you looking for a certified training course in PURCHASING-PROCUREMENT?

…the one that allows you to boost your career without jeopardising your workload & family-life!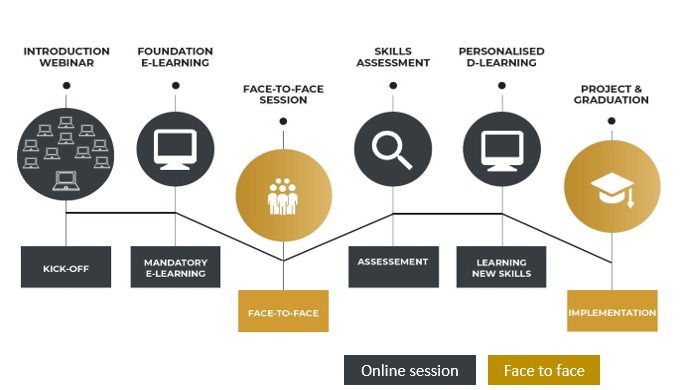 The EIPM answer:
FLeX Learning Certification
6-step training lasting 6 months approx.
Mostly shaped in a distance learning mode
Based on the concept of an international cohort of learners
With a personalised study programme and an integrated project in line with your current professional objectives
Would you be interested in this smart solution?
It's still time to subscribe for the next session, which will start on 27 May 2019
Download your brochure
Be assured: we hate spamming too!
We take spam very seriously. We pledge to contact our subscribers only on an occasional basis and we make sure to send only relevant information about our courses and events. As usual, you can opt-out anytime.