Recognizing outstanding practices
The EIPM-Peter Kraljic Awards recognize the excellence of Purchasing Organisations that act as role models, delivering outstanding performance to their company and demonstrating high level of creativity, innovation and respect for the environment and society.
The companies who decide to take part in the Awards use EIPM's on-line assessment tool BEE-BEST® to benchmark their own practices against those of best in class companies.
A rigorous fact-based nomination process complements this application. Based on the content of the assessment, finalists are assessed during a site visit and winners are selected by a Jury composed of specialists and presided by Dr Peter Kraljic.
Best Practices 10-year Evolution
11 years ago EIPM launched the 1st EIPM-Peter Kraljic Awards.
The idea was to recognise the "Best in Class Practices & Organisations".
Since then, 630+ Companies from more than 50 countries have competed in the programme and 48 have received an Award.
For this 2020 edition there was…
2020 EIPM Peter Kraljic Awards for Excellence recognized Purchasing organisations that demonstrated outstanding practices and results in the way they managed throughout the current turbulent time for their company, their stakeholders, and for society.The Awards of the Year in various categories
The 2020 Winners
CERN Procurement and Industrial Services (Switzerland) - Prize for Excellence
Efacec Supply Chain Corporate Division (Portugal) - Prize for Excellence
Kostamonu Integre Procurement Group (Turkey) - Prize for Excellence
NOVO BANCO SA Patrimonio e Controlo de Custos Procurement (Portugal) - Prize for Excellence
Bondalti Procurement Organisation (Portugal) - Award of Excellence
Cerba HealthCare Procurement & Supply Chain Team (France) - Prize for Excellence
EDP Global Procurement Unit (Portugal) - Prize for Excellence
Ford Otomotiv Sanayi A.S. Purchasing (Turkey) - Prize for Excellence
Oman Telecommunication Company Procurement & Contract (Oman) - Prize for Excellence
Tesco PLC Group Procurement (England) - Award of Excellence
Faurecia Purchasing (France) - Prize for Excellence
Moët Hennessy Purchasing (France) - Award of Excellence
Capgemini Group Procurement (France) - Organization of the Year Award
10th Anniversary Winners (2010-2019)
Risk Management – INFRABEL
Talent Development – ATLANTIC GRUPA
Digitalisation & Big Data – SAUDI TELECOM COMPANY
Community Management – ESSILOR
Corporate Transformation – E.ON
Responsible Relationships – AEROPORT DE PARIS
New Business Models – CAPGEMINI
Collaborative Relations – AVRIL
Impact on Revenue – MOËT HENNESSY
1
Online EIPM assessment
Online benchmarking against
EFQM Business Excellence Model criteria
Available in English
Disponible en Français
Доступно на русском
2
Nomination process
The nomination process refers to
World-Class Practices
3
Site visit
Purchasing experts assess finalists
during a one-day site visit
4
Jury validation
Winners are selected by a Jury
presided by Dr Peter Kraljic
We like the idea of combining competition and procurement excellence; we also enjoyed the hard collective preparatory work around it; the participation became rapidly the goal (....) Thanks to the EIPM Peter Kraljic Award, we ended up benefiting from a massive internal pride of having been externally recognized: a material sign of recognition we can bring back home.

Every procurement organization and its CPO are eager to know how good they are in what they are doing and what the maturity level of their organization is. Bee-Best tool and the Award competition process offered us the opportunity to get an objective feedback on how much we succeeded in transforming our procurement into a real added-value function within our company. By winning the prestigious EIPM Peter Kraljic Award, we have significantly raised the status and image of the procurement function and improved our recognition within the company as well as in our business environment. This award also served as a major motivator for our entire procurement staff to become a real differentiator for our company.

The use of EIPM Bee-Best process has been a very important milestone during our journey towards operational excellence. It has been an excellent tool to assess and improve our processes. Then it became a very powerful management tool to boost best practice sharing within global Purchasing organization and stakeholders. It delivered a valuable input on talents within purchasing organization. Winning an EIPM Peter Krajlic Award twice was a fantastic motivation for our organization and a unique source of internal and external recognition.

We have participated to the EIPM-Peter Kraljic Awards to access the gap between our current procurement practices against best-in-class references. The resulting diagnostic report was very useful in two aspects, to further develop our transformation roadmap and to confirm the areas we were mastering. The Excellence Award granted to ArcelorMittal Procurement was very well appreciated by both internal as well as external stakeholders, including key clients, not to mention it is a fantastic recognition and motivational event to our teams.

The most efficient way to run the assessment is to treat it as a team project. This teamwork approach permits the most detailed insight into all the aspects of procurement covered by the assessment, as well as accurate visibility of the maturity and deployment of processes and the level of results achieved. This is by far the best way to collect facts, data and evidence.

I consider "Bee-Best" assessment tool as one of the best ones on a worldwide basis to support Procurement / Strategic Sourcing organizations. Within my 27 years' experience in Corporate Procurement environment (HP, Compaq, Nokia), I found "Bee-Best" as the most friendly, holistic, and professional benchmarking tool. This is not only to understand where you and your organization are in your journey for Excellence in terms of achievement but more importantly how you are achieving and delivering results. It is also a fantastic and methodical way to create with your team the way forward to build your future.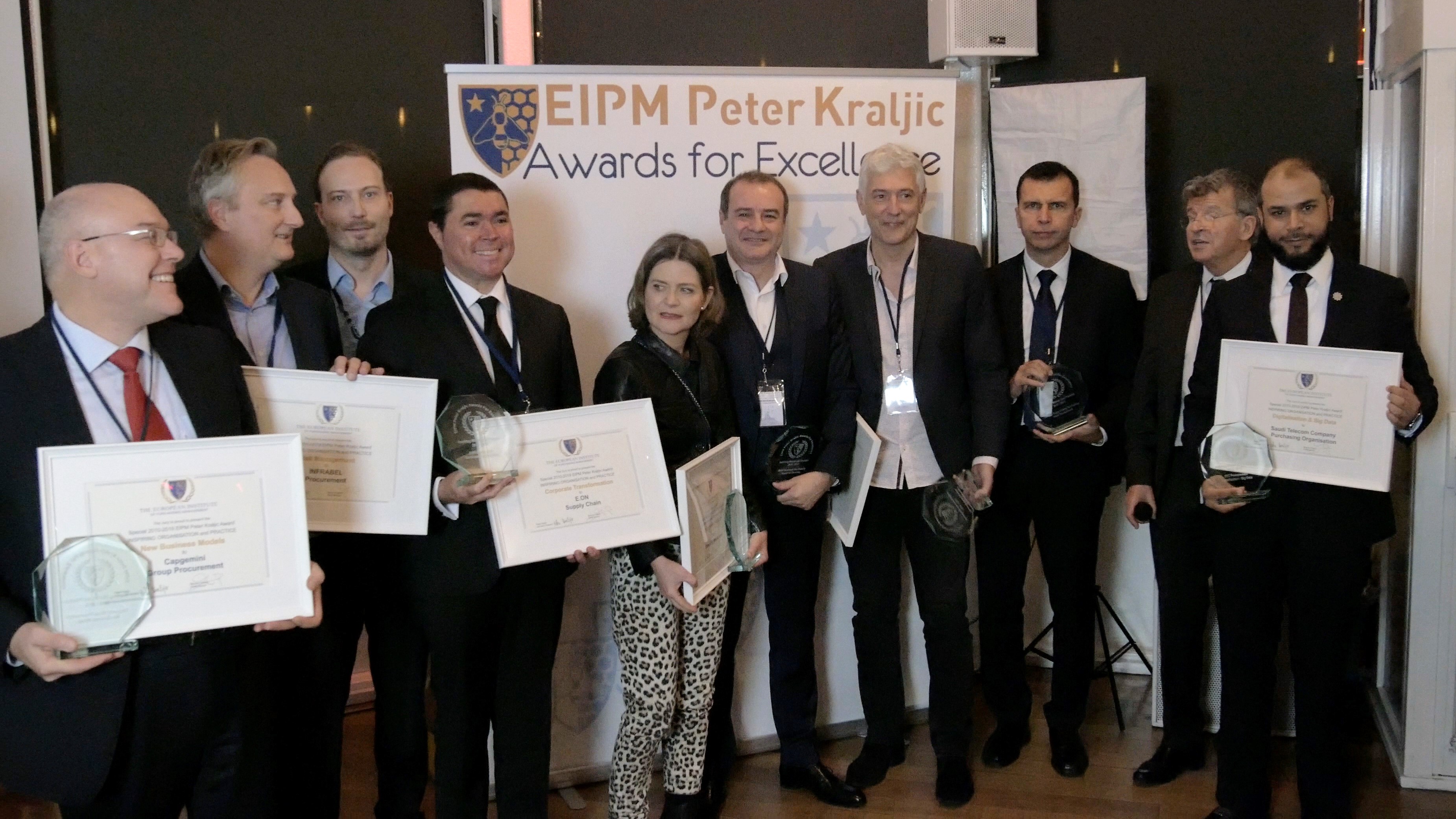 2019 - Europe
Value Creation Top Line – ANA Aeroportos de Portugal (Vinci Group)
Transformation with Sustained Results – Bondalti Chemicals
Sustainability – EFACEC
Talent Management – Community Drive – ENEL
Process Innovation and Digitalisation – Sprint
The Organisation of the Year – Saudi Telecom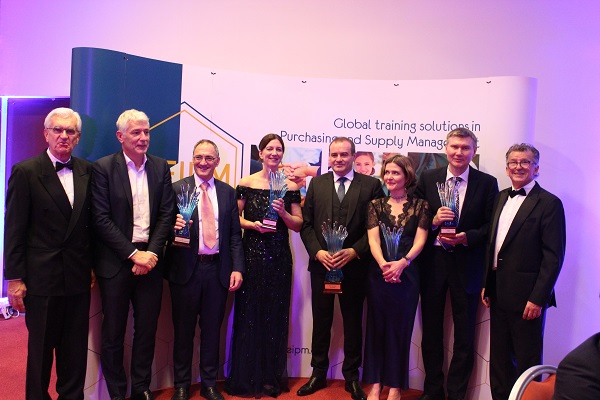 2018 - Europe
Contribution to Corporate Transformation – E.ON
Integrative Supply Management – OMK
Leading Collaborative Value Creation – AVRIL
Value Contribution Through Sustainability & Business Intelligence – ICL
The Organisation of the Year – MOËT HENNESSY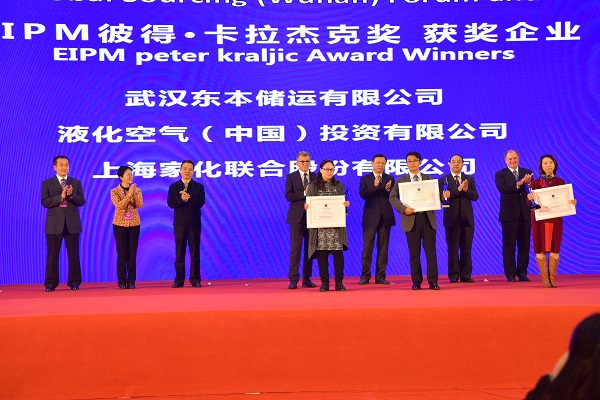 2018 - China
Value Creation – Transformation Management – AIR LIQUIDE (China) Holding Co., Ltd. Procurement Organisation
Collaborative Supplier Relationships – Shanghai Jahwa United Co., Ltd. Purchasing Department
Processes for Top Results – Wuhan Dong Hon Logistics Co., Ltd. Procurement Organisation (an affiliate of Dongfeng and Hongda)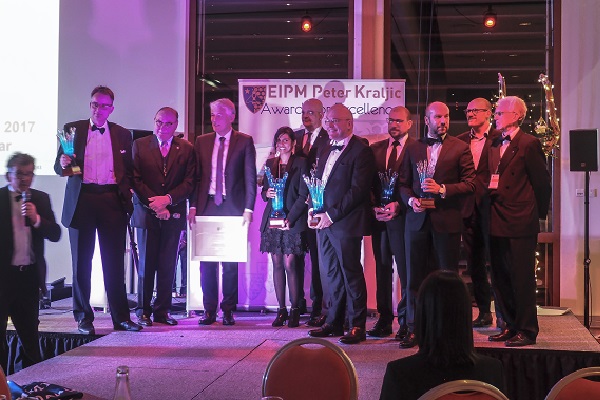 2017
Talent Management – E.ON
Sustainability Leadership – CLARIANT
Supplier Collaboration – SCHWAN-STABILO
Competitive Advantage – CAPGEMINI
Sustainable Transformation – SKF
The Organisation of the Year – ADP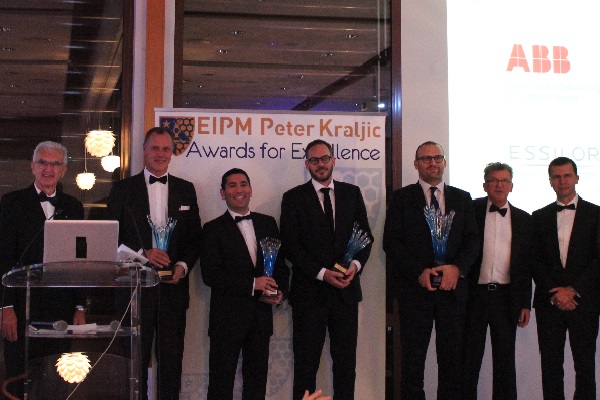 2016
Value Creation - ABB DMRO
Excellence in Supplier Integration - TOYOTA
Innovation and Process Excellence - CERN
The Organisation of the Year - ESSILOR
2015
Leadership and Value Creation - STC
System and Process Excellence - EDP
Sustainable Value Creation - L'ORÉAL
The Organisation of the Year - ATLANTIC GRUPA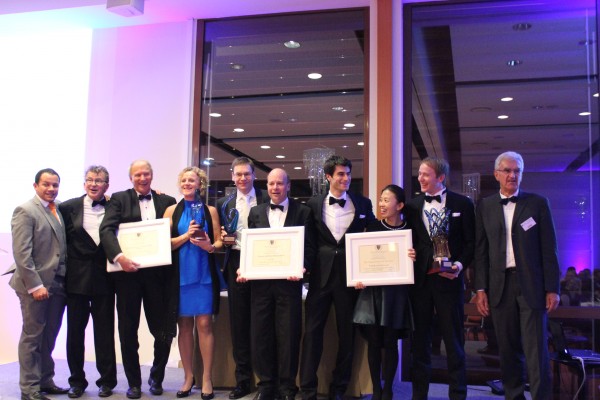 2014
Sustainable Future - JOTUN
Process and Data Management - SAP
The Organisation of the Year - BOSCH CP/AB5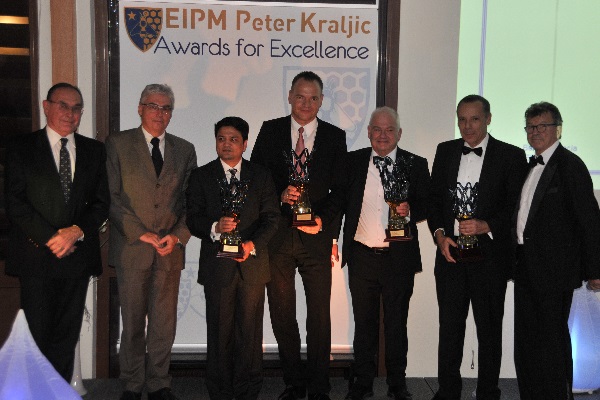 2013
Change Leadership - EADS CASSIDIAN
Extended Enterprise - BEKAERT PURCHASING
Innovative Business Model - VODAFONE OneSCM
The Organisation of the Year - ERICSSON Sourcing BNET
2012
Sustainable Future - LYONNAISE DES EAUX
Talent Management - VODAFONE
SRM - BEKAERT
CRM and Innovation Driven - L'ORÉAL
Knowledge Management - ARCELORMITTAL
Risk Management - INFRABEL
Process Management - GRUNDFOS
The Organisation of the Year - SANOFI
2011
SRM - JANSSEN
Value Creation - SAGEMCOM
Value Creation for Stakeholders - CLARIANT
The Organisation of the Year - EANDIS
2010
CSR - STMICROELECTRONICS
People Development - JANSSEN
People Education and Training - KONE
People Education and Training - HENKEL
SRM - MICHELIN
Value Creation - DELPHI
The Organisation of the Year - NOKIA