An Executive MBA with Purchasing and Supply Management as its core
The EIPM MBA offers both generalist and specialist modules, combining theory and practice.
The programme builds on 12 residential one-week modules spread over 2 years and a final project.
Modules take place in Geneva and Shanghai, allowing for a truly global experience.
The purchasing function is at the strategic heart of most firms; up to 70% of company spend is made through purchasing. It requires executives with a cross-functional perspective to synthesize functional knowledge from different parts of the company. The EIPM Executive MBA enables people to understand and act as leaders within this function.

What I most valued was the quality of the education at the EIPM. I could immediately implement in my Company's business the tools and knowledge I acquired during the MBA. I am currently applying the development of purchasing strategy management and strategy planning based of the Project I developed within the MBA.

The EIPM Executive MBA specialised in purchasing is a truly challenging MBA! Attending the program while working full time required much dedication. 

However, it also allowed me to step back from the day to day and exchange ideas with successful people from many different industries and experiences. I was impressed with the quality of the professors who are talented and committed to provide global perspectives and forward-thinking applications to business issues.

EIPM is a great way and environment to develop and share expertise in purchasing, grow business performance and widen knowledge. Friendly and nice atmosphere, theory and practice mix together in a powerful enabler.

I appreciate the advanced research and findings sharing from EIPM and its value to the global Purchasing community.

The value created by the education here can improve the society in general and the purchasing professionals in particular. Thank you for your passion and for your openness to share it with us.

EIPM is the European reference in terms of Purchasing Best Practices sharing and networking.

EIPM is very unique! Once you´ve done your MBA at the EIPM, you are connected. The EIPM itself, it´s employees, management and the dedicated and professional culture gets into your blood and stays there. The EIPM actually becomes a major part of one's life and "a kind of family to you". No less, no more. I´m always happy to follow and occasionally to visit the EIPM since I´ve graduated in 2001!

The reason for pursuing an Executive MBA was to put myself once again in a learning environment and also an opportunity to network and meet people from different backgrounds and experiences while acquiring the qualifications. As a plus, the part-time programme is flexible and I was not away from work for a long time, so I could study and work simultaneously.

The courses helped me to look at my job from a bird's eye view. As managers, we are often at risk of being absorbed by too many details. Professors helped us to improve our ability to see the big picture and the specifics at the same time. One of them used to say "Take the Helicopter view!" That's something that I have kept ever since.

To me, EIPM is not just a school, but a home and a family. Aside from the amazing breadth of knowledge transmitted by the professors from famous European business schools, I was touched by their charisma as well.

Each student brings a diverse range of professional and cultural experiences, which complement the theories presented, so that discussions are enlivened and enriched.
International Economics and Finance
International Negotiation & Influencing Skills
Innovation & Entrepreneurship
Operations & Supply Chain Management
Latest Development in Purchasing
Leadership and Human Resource Management
Finance and Management Accounting
Business to Business Marketing
Strategic Information Systems
Shaping Responsible Future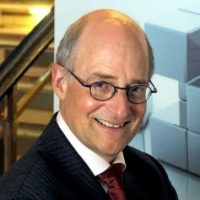 Arjan van Weele
---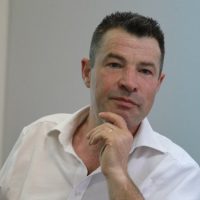 Andrew Walker
---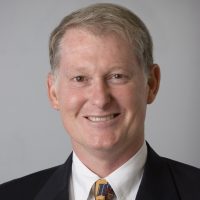 Corey Billington
---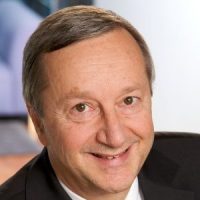 Jean-François Baril
---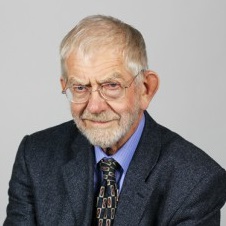 John Heptonstall
---
Peter Kraljic
---
Richard Lamming
---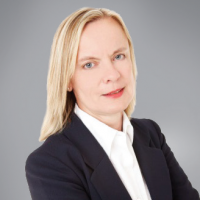 Rhoda Davidson
---
Meet us on Campus
EIPM organises open attendance sessions called "Open Days" in Archamps and Shanghai.
Open Days take place on the first day of each module and represent an opportunity for interested candidates to come and try out, free of charge, a day in the Programme and talk to MBA students and the EIPM team.
Come & Taste...
the flavour of the EIPM Executive MBA during one day.
the EIPM Family spirit of students & Faculty, spending one day with them.
the EIPM Campus facilities & its environment.
and start your MBA in 2017!
Venue
The EIPM Campus is located in Archamps, France, about 15 minutes from the Geneva International Airport. Participants enjoy the spectacular Alpine scenery and benefit from a peaceful learning environment.
Address
Bâtiment Mont-Blanc 2
59, Rue Antoine Redier
74160 Archamps Technopole
France
Venue
The EIPM Shanghai Campus is located downtown in Shanghai, about 60km/80 min from PuDong Airport, or 15km/30 min from the HongQiao Airport/Railway Station. Shanghai benefits from the growth of Asia and is already a worldwide recognised financial centre.
Address
26A, n.895, Yan An Road West
Shen Ya Financial Plaza
Shanghai, 200050
(crossroad Jiangsu Road)
上海市延安西路 895号申亚金融广场 26A (江苏路口)
Structure
The Global Executive MBA specialising in Purchasing and Supply Chain Management is EIPM's flagship programme.
The programme starts in January in Europe and in April in Asia. It spreads over two years and builds on 13 residential one-week modules, of which 2 are taken in common between both Campuses, and a final project.
Admission Process
Applicants need to complete and submit an application to EIPM. Copies of diplomas and certificates and two letters of reference are also required.
Once the application form and references are evaluated, the candidate is invited for a personal interview with a member of the Admission Committee (in some instances the interview can be performed through an online videoconference).
Entry Requirements
A university degree and a minimum of three years of working experience are required. For those without a university degree, a working experience of at least eight years, as well as a position with responsibilities, are required.
A very good level of English is expected and a multicultural exposure or experience abroad are advantages. TOEFL scores may be required.