A maturity index for your Organisation
With over 300 users to date, Bee-Best©, the EIPM web-based self-assessment tool, benchmarks your organisation against leading companies and recognised best practices, providing an accurate visibility of the maturity and deployment of processes and the level of results achieved.
Bee-Best© increases your performance and allows you to afford greater value to clients and stakeholders.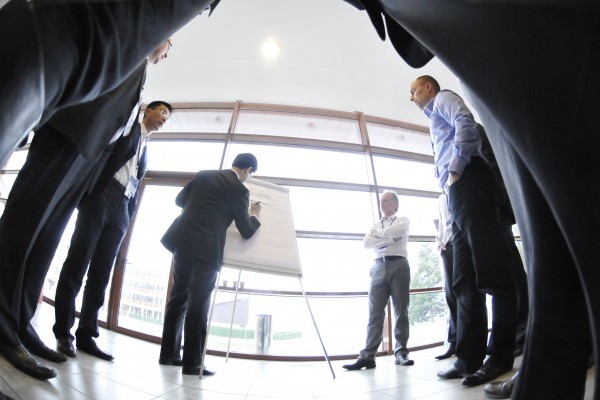 Business Excellence Model
The EIPM Bee-Best© tool is structured against the proven EFQM © Business Excellence model, customised to procurement and management of external resources. It can be applied to any organisation, regardless of size, sector or maturity. The Model Criteria includes 5 enablers and 4 results:
Enablers
The Enablers are the things an organisation needs to do to develop and implement its strategy. They are: Leadership, Strategy, People, Partnerships & Rresources, and Processes, Products & Services.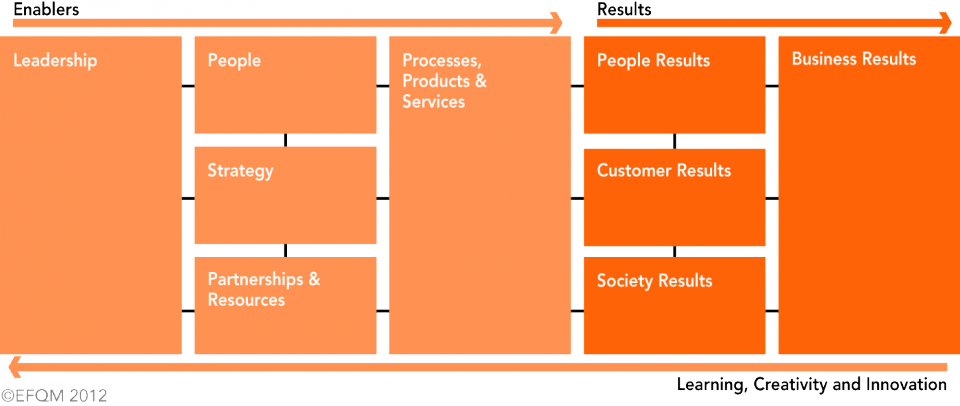 Results
The Results are the companies' achievements in terms of actually providing value in a number of key areas, in line with their strategic goals. They are: Customer Results, People Results, Society Results and Key Results.
It's possible to progress through Bee-Best© at a personal pace and undertake sections in any desired sequence. The tool remains an on-line working document until the company decides to validate it.
Once validated, the tool calculates the final score and provides feedback on how the organisation compares to other companies according to specific parameters based on their profile characteristics, such as activity, company size, region, etc.
Three data are displayed for every criterion and its parts: Organisation's score, Average score and Award winners' score.
Organisation's score72%

Average score65%

Award winners' score100%
The most efficient way to run the assessment is to treat it as a team project. This teamwork approach permits the most detailed insight into all the aspects of procurement covered by the assessment, as well as accurate visibility of the maturity and deployment of processes and the level of results achieved. This is by far the best way to collect facts, data and evidence.

The EIPM assessment process is a professional and impressive tool, and it is organized by a neutral organisation. This provides unbiased information about our sourcing operations. It is important to use the feedback as input to further development, but more importantly, this process served as a chance to benchmark our activities against other companies.